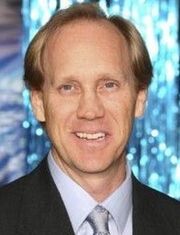 Jeffrey Glenn "Jeff" Bennett
 (born October 2, 1962) is an American voice actor. He is the voice of Gloog the alien from the American stop motion series Bump in the Night.  
He has done numerous cartoon voices such as Johnny Bravo, Kowalski (from the Madagascar, franchise), and various Disney characters. 
Role in the Series
Edit
Ad blocker interference detected!
Wikia is a free-to-use site that makes money from advertising. We have a modified experience for viewers using ad blockers

Wikia is not accessible if you've made further modifications. Remove the custom ad blocker rule(s) and the page will load as expected.