Mary McDonald Lewis
(born September 24, 1953) is an American voice actor. She played The Mom from the American stop motion series Bump in the night.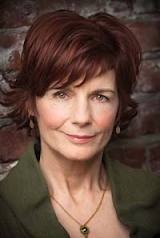 Biography Edit
She was born in Stockton, California, she was known for in the 1980s for her role as Lady Jayena in the animated series G.I. Joe, she has played numerous roles in animated TV shows, such as The Mask, Batman, Where's Waldo, G.I. Joe, and many more. Grimm is one of her only physical roles.
Role in the series Edit
Ad blocker interference detected!
Wikia is a free-to-use site that makes money from advertising. We have a modified experience for viewers using ad blockers

Wikia is not accessible if you've made further modifications. Remove the custom ad blocker rule(s) and the page will load as expected.